Much has changed since Fereday Pollard joined the Client team as the project's lead architects in 2010 and began working on the design of the TTT - but public consciousness of the importance of cleaning up our rivers has only grown. The new public realm houses the infrastructure below that will – once the whole system is commissioned – radically reduce sewage overflows into the Thames.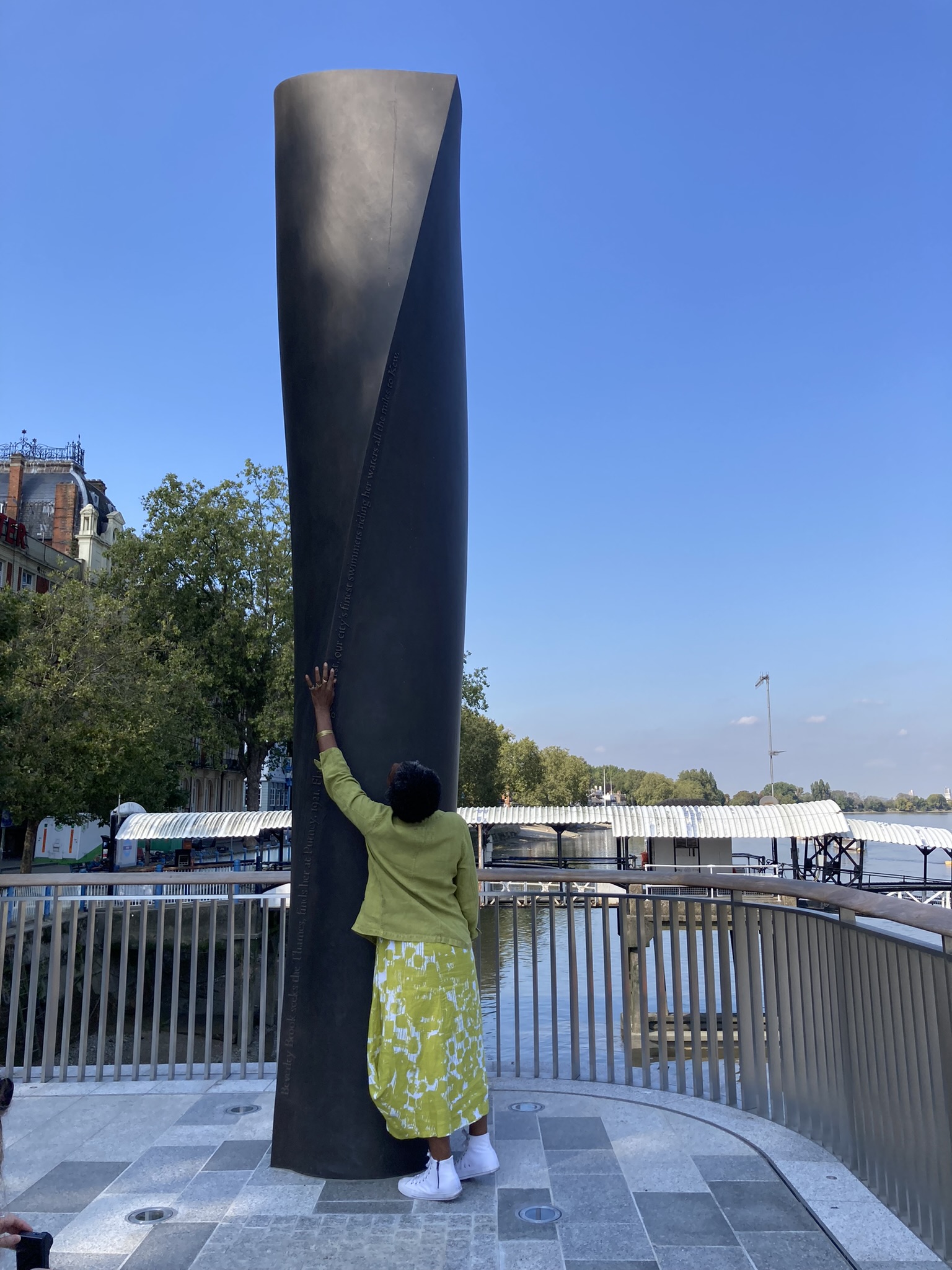 Located just west of Putney Bridge, it is the first of seven new riverside spaces to be created along the Thames, all with unique architectural features and specially commissioned artworks celebrating the history of the Thames. The quality of the resulting public realm is testament to the close collaboration between all the designers working on the project spanning engineering, environmental, architecture, landscape and artistic disciplines. Together we have achieved our original vision - to build on Sir Joseph Bazalgette's legacy for London and improve the quality of its largest open space, the River Thames.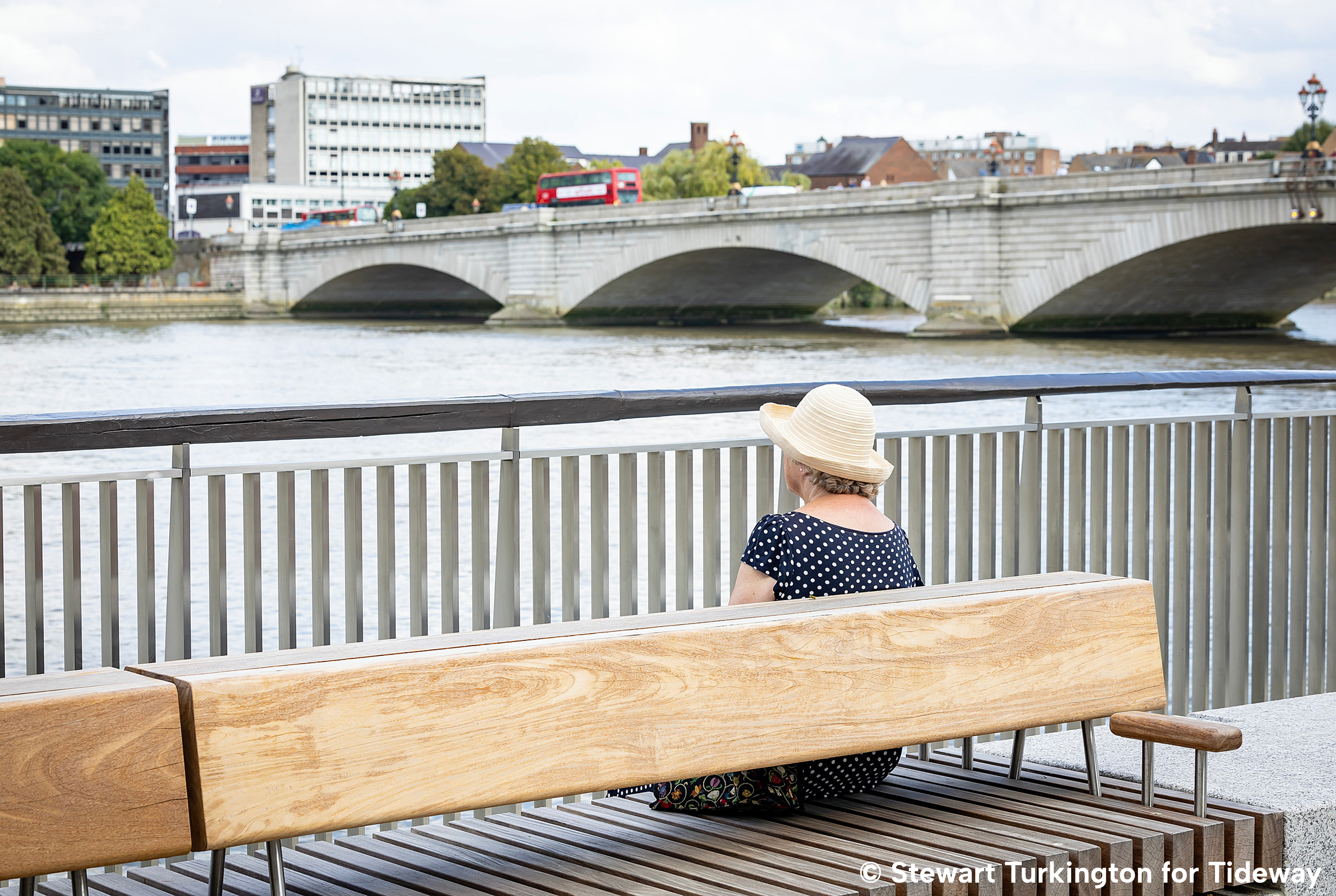 Each site has been designed to respond to its location. The design of the public realm at Putney was developed to reflect the functional elegance of this area of London – one of the most central locations to retain physical access to the River for both recreation and transport. Timber-laid benches facing the river are positioned to make the most of the panoramic view upstream towards Hammersmith and downstream, through Putney Bridge arches. The Cornish granite used throughout the site comes from the same quarry used to construct Putney Bridge, nearly 140 years ago!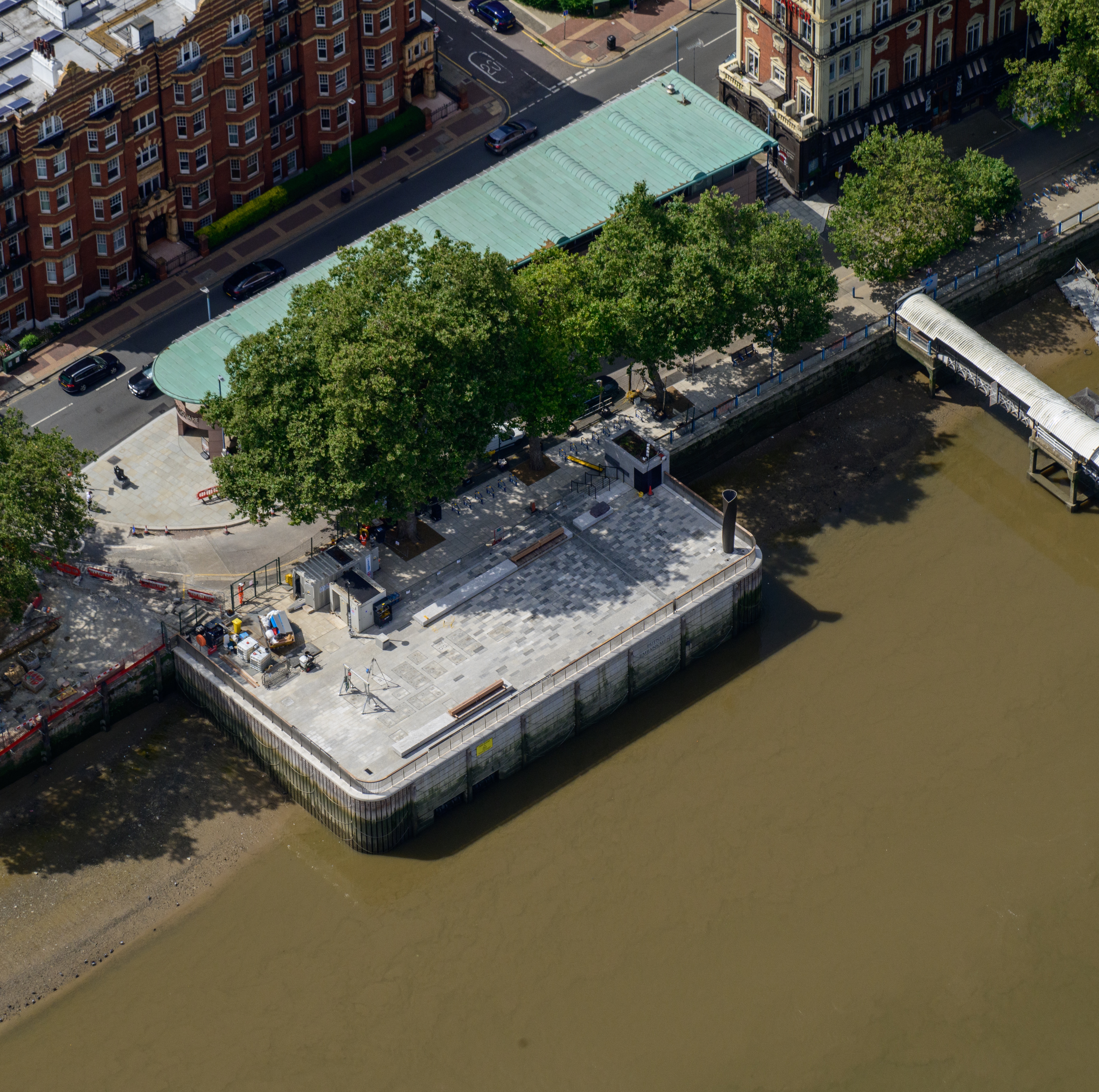 Clare Donnelly, Director at Fereday Pollard and Tideway's Lead Architect, said: "This is a fantastic moment for the Tideway project as we open the first of seven new pieces of public space along the Thames. Our vision for creating the spaces has been to reflect the local area and its heritage and we hope that people will explore and enjoy this new part of Putney."
As part of the strategy (developed by Fereday Pollard, working with public art consultant Bridget Sawyers), to leave a legacy of unique places for our communities, Tideway commissioned artworks for every site – challenging artists to interpret historic narratives and themes related to each site and its relationship to the River.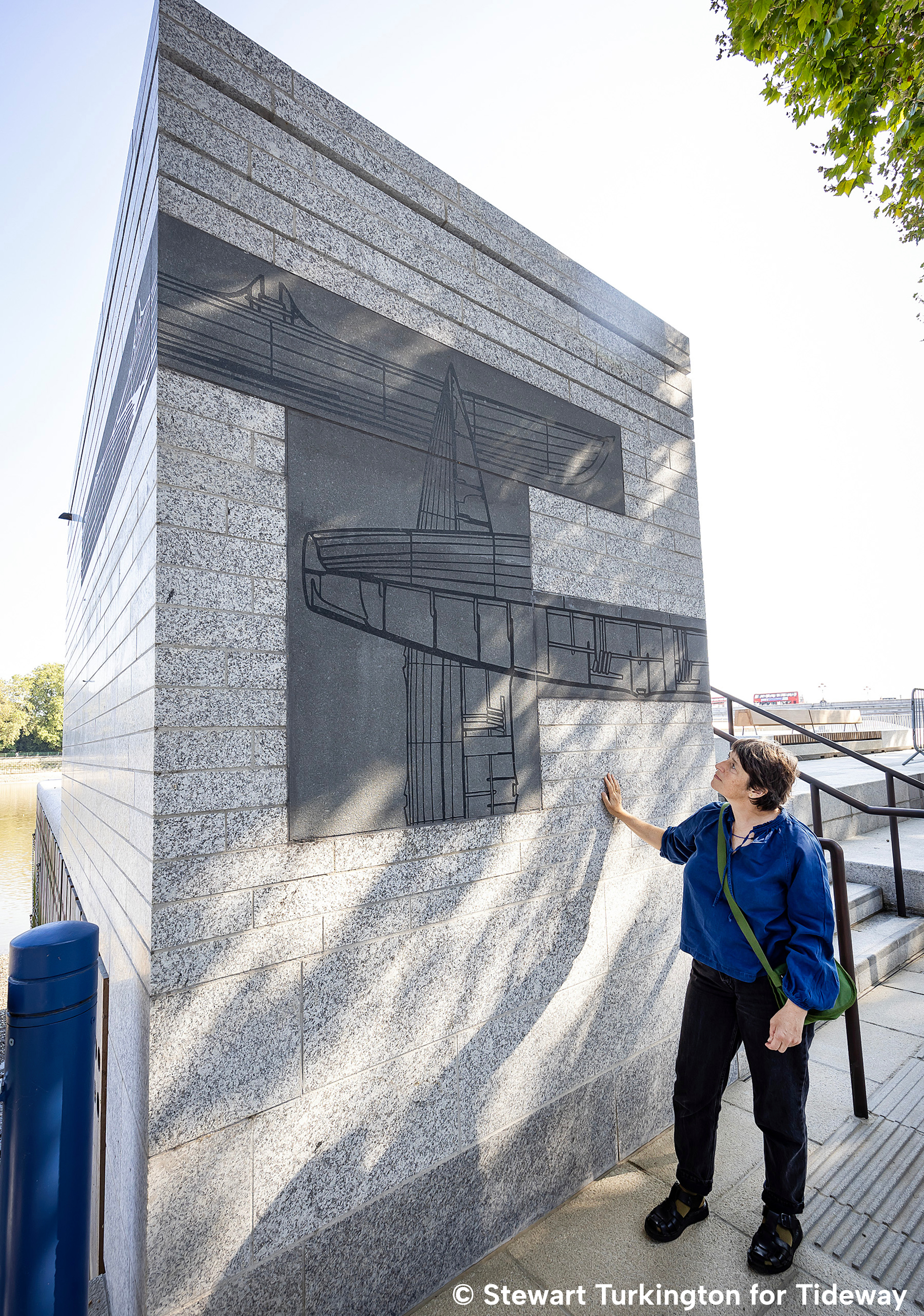 At this site in Putney the artwork is entitled Water Finds a Level and comprises three artworks by Glasgow-based artist Claire Barclay. The series of integrated artworks respond to the area's heritage of commercial and recreational boat use and its association with elite rowing through the establishment of the University Boat Race.
More information on the Project: www.tideway.london